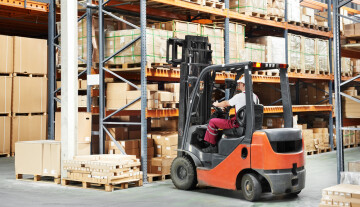 Logistics
Our personnel handle logistic arrangements and related documentation either through a partner assigned by the customer or through our own logistics partners. Our customers can rely on orders being delivered on time.
We utilize the trained staff and the equipment in our in-house dispatch department. All packing operations defined by customers are conducted in the dispatch department. In the packing phase, cleanliness is key. Thanks to manual packing operations, each product goes under human inspection. This enables us to ensure the quality of each product that leaves our facilities.
We take care of our staff's wellbeing by e.g., making sure that work ergonomics are in order. Our personnel use lifting platforms and certified lifting devices.