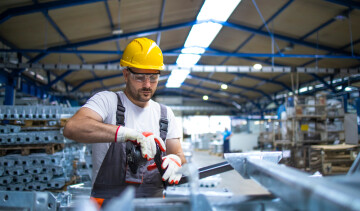 Assembly
We offer customers highly efficient, highly optimized assembly services according to Lean thinking.
Our facilities, our work stations and our equipment are carefully designed to make assembling as smooth as possible. We can assemble units of just about any size in our modifiable assembly space. Following Lean thinking results in efficient assembly processes: materials are in the right place and equipment is in the right order.
We regularly train our staff. Solid expertise, flexible work spaces and efficient processes enable us to react to e.g., changes from the customer fairly quickly. It is also the reason why we deliver high-quality and clean modules in the agreed timetable.
We either purchase or manufacture the components required for the units. If the end product appears to have a flaw, the customer can also contact us when the components in question have not been manufactured by us. We will handle possible complaints with the component manufacturer. This is a part of our turnkey service.