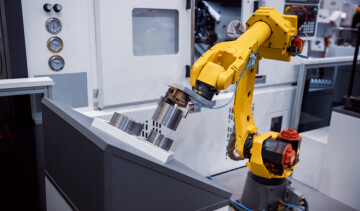 Robot Cells
Mapromec constantly develops their production methods with robotics and automation. Streamlining operations with robot integrations improves productivity, product quality and work environments as well as increases cost-effectiveness.
In our production, we use robot cells equipped with 2D and 3D cameras. The cells serve our multi-function machines mainly in processing cylinder-like products. All production phases are integrated and the cells produce finished parts. Automatized, around-the-clock production releases our employees' resources to other duties, maximizing our production efficiency.
Automatized production methods combined with our skilled personnel results in production processes that are not only efficient, but also flexible. We can respond to growing demand even when the customer's schedule is limited.