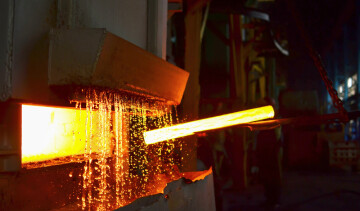 Heat Treating
Improving steel and its alloys is a critical part of a production process. The right heat treatment improves the material's properties, making it more durable and long-lasting.
Heat treating requires special expertise and resources. To ensure the best possible result, we collaborate with an expert company. Together with our strategic partner we offer different heat treatments and special processes, such as quenching, nitration and annealing. Quenching can be done in different depths and temperatures, depending on the customer's needs.
Our expertise is combined in the process evaluation phase. We utilize the data we receive from our partner for testing and measuring to improve our knowledge on material behavior during heat treating. This enables us to reach maximum results in the further treating phase.